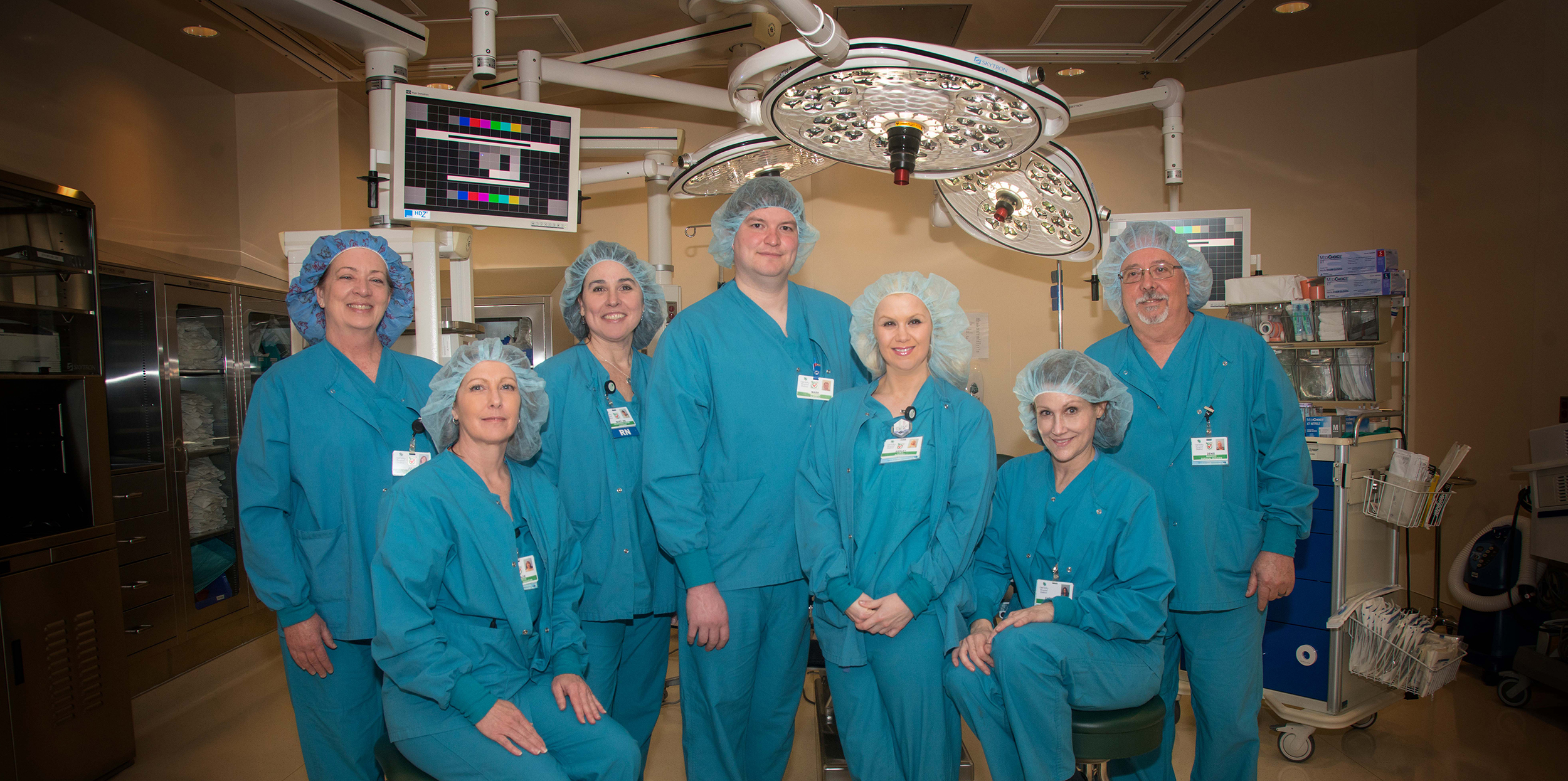 Cutting edge technology ensures high efficiency, maximum safety and superior outcomes
Providing ideal conditions for inpatient and outpatient surgeries was one of the central goals of the new Oak Valley Hospital complex. Our new operating rooms deliver on multiple levels. Procedures across multiple disciplines are fully supported, including:
Gastrointestinal
Thoracic
Vascular
Laparoscopic
Gynecological
Orthopedic
Adjoining endoscopy rooms offer quick and easy access to the main operating theater. The operating rooms themselves have been completely constructed from the ground up to provide cutting edge technology, imaging, and support to resident physicians during surgical procedures while ensuring maximum protection against contamination.
No expense has been spared in creating a completely modern operating complex here at Oak Valley, giving our physicians every advantage in ensuring effective and efficient procedures from start to finish. Our wheels-free operating environment keeps the floor clean and free of obstruction, allowing full and unhindered freedom of movement around the patient during a surgical procedure. This highly efficient layout minimizes both clutter and contamination when shifting medical appliances during a procedure.
Several new technological upgrades installed in the operating theater provide both support and safety during a surgical procedure:
Low-heat floodlamps within the operating theater reduce the fatigue often associated with standard operating room lighting, keeping our physicians cool and comfortable even during extended procedures.
State of the art cameras and digital imaging technology inside the theater provides multiple monitor support within the operating room as well as image transfer to adjoining workstations, allowing remote viewing and consultation in real time.
A newly installed "air wall" surrounds the operating theater, providing an additional barrier against contamination without infringing on maneuverability.
Best of all, the resident surgical support staff is professional and approachable, offering both patients and physicians helpful service and a friendly atmosphere.