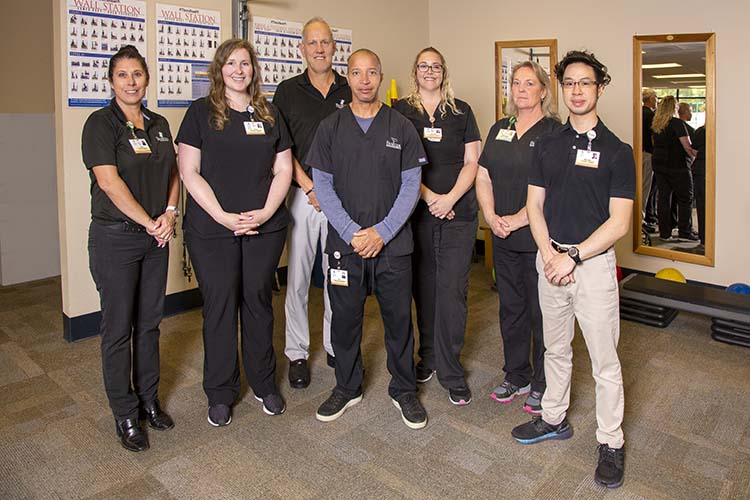 Our team of health care professionals helps community members regain mobility and quality of life. All are highly trained in the most current methods and treatments, and pride themselves on the use of evidence-based techniques.
Physical Therapy is dedicated to pain relief, injury prevention and movement restoration to help community members maintain mobility and quality of life.
Spinal Dysfunction
Gait Training
Balance & Proprioception
Joint Mobilization
Joint Replacement
Motor Vehicle Accident
Neurological/CVA Therapy
Joint Injuries/Dysfunction
Chronic Pain
Manual Therapy
Sports Injuries
Geriatric
Prosthetic Gait Training
Progressive Resistive
Training
Soft Tissue Mobilization
Traction
Modalities
Extended Hours to better serve our community:
Monday – 9:00am – 5:00pm
Tuesday – 8:00am – 7:00pm
Wednesday – 8:00am – 5:00pm
Thursday – 8:00am – 7:00pm
Friday – 8:00am – 5:00pm
Since 1978, we have provided rehabilitation services to make a positive difference in the lives of our patients, their families, our staff and the community at large.